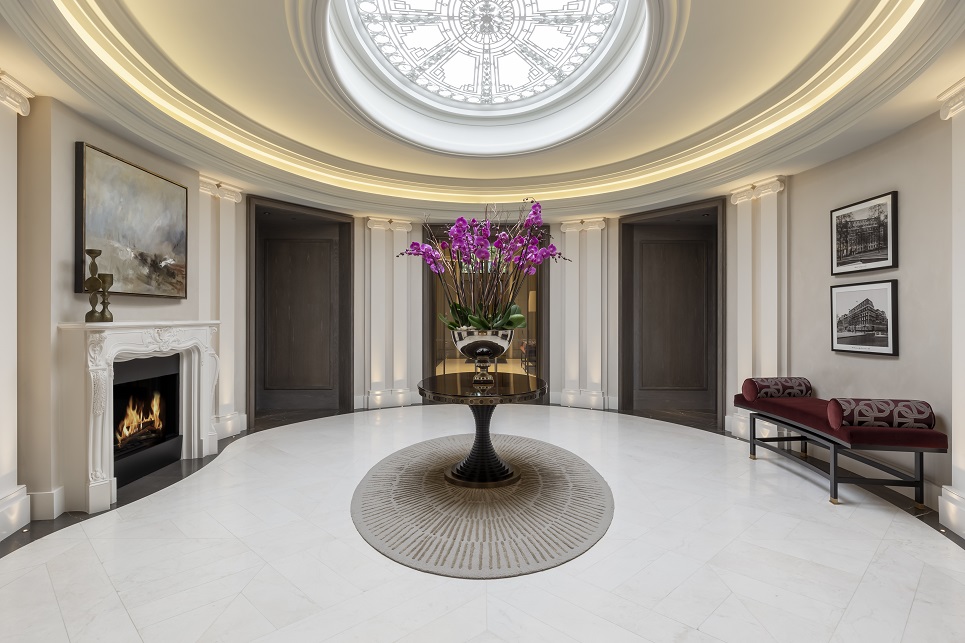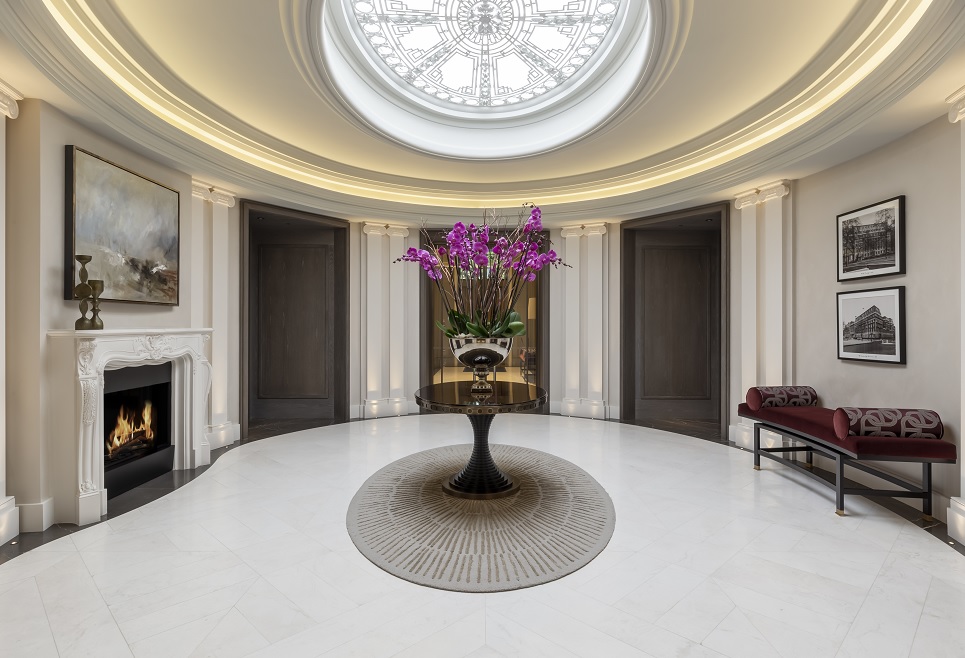 Rumoured to have been built by Ambassador Joseph P. Kennedy in 1938 – when the building first became the US Embassy – to inspire his children to achieve the highest office, this original replica of the Oval Office in the White House has been respectfully preserved. It has been restored and now forms part of the impressive entrance lobby from No.1 Grosvenor Square.
Creation of Grosvenor Square
In the eighteenth century, aristocrat Sir Richard Grosvenor  commenced developing Mayfair, constructing Grosvenor Square in 1731. 

In 1936 three adjoining townhouses, 1 to 3 Grosvenor Square, were converted into one impressive building. The area was becoming increasingly fashionable, and became even more desirable by being known as home to the socially elite and The Bentley Boys - daring and independently wealthy playboys named after the brand of cars that they raced around the square.

From 1938 to 1960, No.1 Grosvenor Square became the US Embassy and home to Ambassador Joseph P Kennedy and his family including future President, John F Kennedy.

When the US Embassy moved across the square in 1961, the building became Canadian High Commission, until 2013 when it was acquired to be developed into London's finest residences.
1 / 1